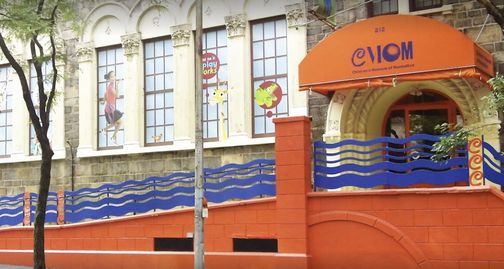 Are you in search of a place that provides a plethora of fun and educational activities for your kids? Well, when in New York, the perfect place to visit is the Children's Museum of Manhattan. The place is a five-story multipurpose building that is dedicated to the welfare and development of young minds. Do not get put off by the "Museum" in the name; this place offers much more than a few history lessons.
Read more about the Children's Museum of Manhattan, also known as CMOM for short, in this blog and find out what to do when you are there.
The Mission
The Children's Museum of Manhattan serves as a guardian of early childhood by fostering all children's growth and development.
With the five boroughs, online, and other programs, CMOM cultivates the upcoming generation of imaginative citizens of the world who learn by playing and exploring. By elevating multiple perspectives, offering insight into them, and allowing individuals from diverse backgrounds to engage the purposefully friendly group to collaborate and learn alongside one another, CMOM promotes empathy beyond differences.
The Museum's program pays special attention to making sure that it is accessible to families that may not otherwise have it, and it reflects the resilience, energy, and cultural diversity of New York City itself.
The History
Originally established in 1973 as just a neighborhood association, CMOM has evolved over time into a much-loved attraction and resource for kids, families, and educators worldwide and in the five boroughs. The Museum hosts 350,000 guests annually at its Upper West Side venue and interacts with several hundred thousand more through outreach initiatives in collaboration with New York City's school systems, information centers, shelters, libraries, and "Head Start" facilities; traveling exhibitions; and online resources and curricula.
CMOM is in the midst of converting the historically significant First Church of Christ, Scientist, which is situated on Central Park West and 96th Street, into a warm museum that encourages connectivity, exploration, and plays in response to the expanding public demand for its programs and resources. The future home of CMOM, which FXCollaborative created, would significantly expand the Museum's programmatic capacity, enabling it to serve better the many varied societies it welcomes and develop a new type of children's Museum.
What To Do Here
Any family traveling to New York City with small children must visit the Children's Museum of Manhattan, and children ten and under will especially enjoy it. This Upper West Side institution is a great place to learn about history, science, culture, art, and music. Workshops, play areas, classes, as well as interactive performances are all featured at CMOM and are all based on the most recent findings in child development research. The five-story, approximately 40,000-sq ft facility appears to have exactly the right amount of space for your kids to be happy, involved, and occupied without being too much for them or even you.
Ground Floor
Children ask to go to PlayWorks as soon as they enter CMOM's main doors. This permanent exhibit, which takes up the entire third floor, includes a 6-foot mural painting wall, an Art Lab with daily hands-on activities, a covered play framework for children to climb and roll down, a gentle area for crawlers in which narrative time is frequently held, a fake deli with a conveyor belt at its checkout counter, and "Alphie," the chatting dragon who eats letters among other things. Along with the previously stated fire vehicle, where kids may take turns steering, maneuvering, and pressing controls, then there's also a fire pole to roll down. Make sure your camera is prepared so you can capture images of your young fireman ready to put away the fire.
Second Floor
No matter if your kids are lovers of Dora and Diego, they are sure to enjoy this second-floor continuous exhibition with its never-ending adventures. Your little ones can walk in animal tracks, explore dungeons and the jungle, drive Tico's automobile, pass the Rainbow Bridge, and even find Dora's house, in addition to helping Diego rescue animals. There, they can look around Dora's home, play games and the drums, and act like they're cooking Latin American food.
Third Floor
Even the youngest children can be persuaded to learn about leading a healthy lifestyle by the exhibit on the fourth floor of CMOM. You will not be surprised of course, with farts and burps! There isn't a kid alive who doesn't chuckle when they hear gas move! Children can crawl through a digestive system in EatSleepPlay, where they can also hear some of the funniest biological noises, follow nutrients as they enter the human body, and imagine that balls are blood cells moving through the vascular system. On stationary bikes, kids may join the Super Sprowtz, a group of superhuman vegetable warriors, and learn about nutrition and energy. Additionally, there is a gigantic restroom, which completes the motif of flatulence!
Fourth Floor
This is the Dance Area where kids shake their bodies till they feel tired.
Wrapping Up!
The Children's Museum of Manhattan is a perfect space to nurture your child's educational interests. Furthermore, the place is very convenient, making it accessible to all the people in New York City. If you are visiting here for the weekend with your kids, do not forget to take a look at this remarkable place.