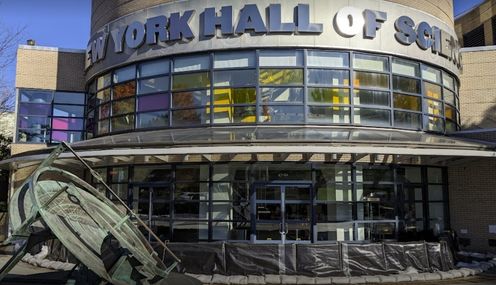 Apart from the many gorgeous golden beaches, natural rivers and waterfalls, amusement parks, and architectural wonders, another reason for visiting New York City, the American dream state, is for its unmatchable museums.
From some of the largest and most ancient historical artifacts to the most modern and futuristic scientific exhibits and immersive displays, New York City museums have a unique power and ability to take their visitors into a time of a completely different era.
Apart from being an excellent way to see and examine the city's unique take on its history and other global cultures, another reason for visiting New York City's museums is for their unparalleled ability to educate and impact an adult, child, or student, in a way no nature documentary or history book can.
Hence, if you are someone who enjoys the opportunity to peek into the human civilization's past, or has children or students who could benefit from the educational exhibits at the New York City museums, the best tip is to visit a local museum, or to book a field trip as part of your student's curriculum.
However, if you are wondering where you can begin your and your student's learning journey from, we advise you to first visit the historical and incredible New York Hall of Science, which alone is a home to a whopping 400 individual scientific exhibits.
To learn more about New York City's New York Hall of Science, its history, its top attractions and exhibits, and the different activities they offer, keep reading below.
Where is it Located and How to Get there?
Any time you visit a tourism guide or a trip planner to plan a New York City tour for you, they will always recommend you include a local museum in your itinerary.
This is because, while theme parks and beaches are great fun, the kind of self-reflection and awakening that can happen at a well-maintained and preserved museum, is second to none.
Located in the Flushing Meadows-Corona Park, in the boroughs of Queens, Queens County, New York, the New York Hall of Science is one of the very first scientific museums of the world to have an exhibit for a quantum atom.
Fortunately, with the New York Hall of Science being an incredibly popular and historic museum in the city, getting there is not a problem at all.
If you are visiting the museum as part of a tourism package, you do not have to worry about the location at all. Just focus on being well-slept, active, and prepared to take in all the remarkable wonders you will find at the New York Hall of Science.
However, if you are planning on taking your kids or students on your own, you can either ask a local person for directions, or you can also visit their official webpage to gain access to their map.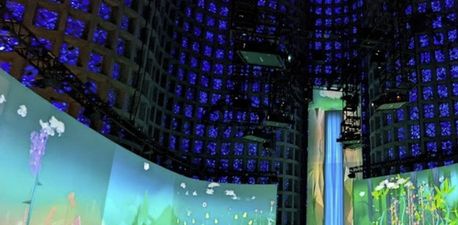 Furthermore, if you are visiting with a group of students, it is important that you contact the museum to make an official school trip reservation, prior to your visit.
The History
As part of the 1964 World's Fair, the New York Hall of Science was established as one of the first-ever science museums of the world. Although other institutions were also opened during the time of the fair, the New York Hall of Science was the only one that continued to grow and hence was saved from shutting down.
Being the first of its kind, the New York Hall of Science was an instant hit that attracted visitors, researchers, and teachers from across the country; however, after fifteen years of its operations, the museum closed its doors in 1979 to carry out some required renovations.
Due to lack of sufficient funds, the museum remained closed for many years, during which its conditions only worsened. As a result, funds were raised, and plans to revive the museum by introducing science-fiction-type exhibits were made to restore its appeal and attraction.
Hence, when it finally reopened in 1986, it made quite a comeback by working on a plan to build the country's first ever quantum atom display.
As more people visited the New York Hall of Science, a ten-year plan was produced in 1991 to expand and further improve the museum and all its exhibits. Soon, a new entrance rotunda, a theater, gift shops, a café, and a 30,000 square food science playground were built inside the museum to enhance its appeal.
Over the following years, visitations grew and continuous efforts to preserve and improve the New York Hall of Science were made. However, due to the unexpected Covid'19 pandemic, the museum remained closed from 2019 to 2021.
By February of 2022, the New York Hall of Science was open to the public again, as long as the necessary safety and health standards were maintained.
Top Exhibits and Experiences Here
The Exhibits
The Human Plus
Powering the City
Maker Space
Design Lab
The Happiness Experiment
Connected Worlds
Finding the Window
The Evolution- Health Connection
Wild Minds
Charlie and Kiwi's Evolutionary Adventure
Mathematica
Science Playground
The Science Behind the News
Rocket Park
The Experiences
Maker Space
Daily Demons
3D Theater
Happiness Habits Lab
Science Playground
Rocket Park Mini Gold
Things to do Here
Join or enroll your students in the Youth Development Program
Participate in Family Assess Programing
Watch a movie at the 3D theater
Plan a social event or host a meeting
Final Thoughts
One of the first science museums to have ever existed, the New York Hall of Science is an excellent museum that serves as a home to many historical artifacts and almost 400 highly immersive exhibits.
Built on an area of 100,000 square feet, the New York Hall of Science is one of the oldest scientific museums of the world, that to this date, is visited by hundreds of eager students, teachers, and tourists, from all over New York, and the rest of the USA.