As the capital city of the state of New York, Albany is notorious for its rich culture and history. Known for its thriving businesses, gorgeous architecture, and a sea of educational opportunities, this upstate area of New York has attracted young professionals and families effortlessly towards it. It is no surprise that Albany and its surroundings have been deemed the best places to live in recent times. If you're also looking for the best areas to live near Albany, NY, you've come to the right place. This is not some random list that a journalist put together, we have friends live in all of these towns and they can attest to all of observances.
Helderberg
With a population of just about 3,000 residents, Helderberg is certainly on top of the list. However, it isn't only due to the small population that Helderberg is deemed the best neighborhood to live in. Since it's only three miles west of the downtown area, residents have access to a multitude of facilities.
While it adds a hint of suburban feeling to the experience, people are also often found dining at local restaurants, visiting coffee shops, grabbing drinks at bars, and soaking in some sun in the public parks. Hence, the prime location factor is topped off with access to several local amenities, making the neighborhood an attractive option for various purposes.
However, on the downside, the cost of living is high, making it a rather inaccessible area economically. All in all, with the low unemployment rates, low crime rates, and various employment opportunities, residents don't mind paying the price.
Furthermore, there is a range of cuisines to enjoy in the area. From Italian spots such as "The Fountain" to Japanese spots such as "Sake Café," the neighborhood allows its residents to get a hint of all flavors from across the world.
Washington Park
Speaking of the best areas to live near Albany, NY, the Washington Park neighborhood can't be missed out. Known for facilitating activities, gatherings, and events throughout the year, this park and neighborhood have a history that goes back to the 19th century.
Residents get to enjoy the safety and a bunch of amenities in the dense suburban atmosphere of Washington Park. The beautiful landscapes and the wonderful maintenance of facilities further make it an attractive residential option for families and young professionals alike.
This isn't it. While Washington Park is mainly known for its outdoor activities, families also prefer it due to the 100 different species of trees and the various wonders of nature it offers. No wonder it is one of the key landmarks of Albany.
Among the best places to enjoy a local shopping experience is the Washing Park farmer's Market on Knox Street Mall Road. It is not only known for its fresh food and crafts but also for facilitating physical activities such as Yoga. Furthermore, it is also home to the New York State Museum, which helps locals learn about the natural history and culture of the state.
Park South
The primary reason Park South is considered one of the best areas to live near Albany, NY, is that it allows residents to access some of the top-rated amenities and entertainment options in the region.
However, the neighborhood mostly attracts families looking to raise kids in a remote yet lively location. It is undeniably the perfect mixture of suburban and urban living with its low crime rate and high-rated public school system. The best schools in the area include William S. Hackett Middle School, Montessori Magnet School, and Albany High School.
Park South is also home to a thriving culinary scene with its cafes and restaurants that serve a wide variety of cuisines from across the world. One of the most renowned restaurants is Bellini's Counter, which offers a unique "build your own pasta bowl" option. Café Lark is another famous eatery that has a wonderful pizza menu for kids and adults alike. However, nothing beats the supremacy of Lincoln Park in the area, which serves as a public playground and boasts basketball courts, sports fields, and a public pool.
Last but not least, Albany Pine Bush Preserve in the area is home to the largest inland pine barrens in the world. With a range of hiking, sightseeing, and wildlife viewing opportunities, the preserve offers amazing outdoor recreation for locals.
Center Square
On the one hand, you have the downtown filled with government buildings and commercial offices. On the other hand, is the area spread up the hill that we now refer to as the Center Square. The way that leads to this neighborhood is in the form of a long sloping hill running from the area's uptown to downtown. From there, spreading up the hill brings into an enclave of homes styled in the 1800s fashion.
There are some funky art galleries, bars, gift shops, tattoo parlors, and restaurants that serve as the primary image of the area. There's a strong reason why Center Square is referred to as a "village in the city." It is mainly due to the cobblestone abuts and streets that adorn the area.
Center Square residents enjoy a bunch of events and facilities throughout the year. For one, there's the close proximity factor that makes it easy for the residents to access the city's entertainment options. Then, there are various other celebrations, such as the "Tulip-Fest" and "Lark-Fest" held every year.
In winter, residents can participate in the adrenaline-inducing Santa Speedo Sprint down Lark Street. While finding parking spots isn't a strength the area can boast, the city's state employees can park in the neighborhood streets. Some of the best restaurants in the area include Stack's Espresso Bar, The Savoy, and El Loco.
Pine Hills
Towards the western end of Washington Park, you will come to see a rather smooth transition of home styles from the row houses of the 1800s to more modest homes with backyards and driveways. This uptown neighborhood owes its name to the tall pines that once dominated the city's outskirts.
Today, it is home to hundreds of college students who attend nearby universities and colleges, such as the College of Saint Rose, Albany Law School, the Sage Colleges, Albany Medical College, and Albany College of Pharmacy.
However, the residents aren't only college students. A vast majority also consists of small families who choose the area mainly because of educational opportunities and a bunch of other amenities. Some of them include coffee shops, restaurants, and of course, the Madison Theater.
Manning Boulevard
Moving along Western Avenue will bring you to a street filled with exquisite Tudor-style architecture on Manning Boulevard. What makes it one of the best areas to live near Albany, NY? For one, the main residential street of the neighborhood showcases grand homes which have their own historical background.
However, behind these large homes are beautiful neighborhoods that stretch out west and south. As you travel further up, you will see a thriving commercial area with its signature Stuyvesant Plaza that features several trendy outlets like West elm. Going a little further will bring you in front of the University of Albany and then in the middle of a huge shopping attraction called Crossgates Mall.
Bishop Gate
Even though it's called Bishop Gate on paper, many residents of the area refer to it as Northern Boulevard. The neighborhood is far more inclusive than its counterparts, as it is home to many working-class apartment complexes and houses. At the same time, it is also home to Loudonville, an area that features beautiful mansions and a bunch of eateries and swank shops.
Interestingly, the area's center is known for facilitating many exciting developments. One of those is the Madison Café, which has an extensive breakfast and cocktail menu. There are also new condominiums lining Shaker Road, which serves as a shortcut to the city's largest commercial areas: Wolf Ro and Corporate Woods.
Warehouse District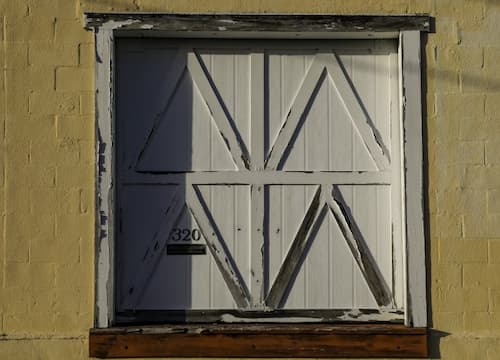 Only a decade ago, this area in Albany did not have much to offer other than a diner and a dive bar. No one chose to live in this area since most of it was filled with warehouses and large factories. Today, it is one of the best areas to live near Albany, NY.
Some part of the credit can be given to a restauranteur who opened a nightclub and also built some apartments nearby. However, the area is yet to reach its residential neighborhood potential. Nonetheless, it is now home to some of the area's trendiest eateries, bars, and pubs.
The famous Wolff's Biergarten is known for serving German beers in a converted firehouse. Then, there's Nine Pin Ciderworks which has a tasting room on North Broadway.
Wrapping Up!
The list can go on and on. Some of the best communities near Albany can be found on a short drive from city limits. Nonetheless, the area has both a suburban feel to it and the shopping and dining facilities of a major metropolitan. However, all of it comes without a hectic lifestyle and never-ending traffic jams.