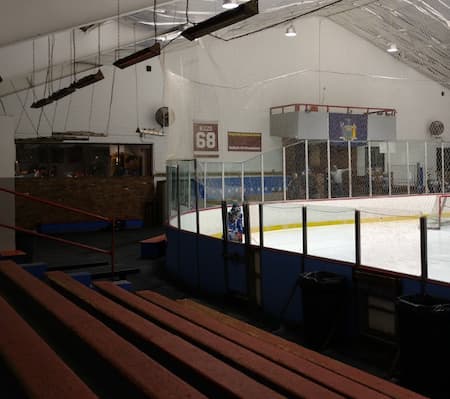 Located in Kings Park, Long Island, you will find Superior Ice Rink, one of New York State's older indoor ice skating facilities. Since 1972, this public facility has taught residents to skate and play hockey for decades. Despite difficulties caused by the COVID-19 pandemic, Superior Ice Rink made it to the other side. Please keep reading to learn more about the Long Island fixture and what it has to offer. 
History
Since the early 1970s, this ice rink has been run by the McGuigan family, Long Island natives. They built this facility for their local community, which needed a place nearby for recreational ice skating and playing hockey. Over the years, the owners have received many offers from big developers who wanted to take over the facility. But this rink prides itself on being a family-owned business and maintains the same kind of family relation with its regulars and visitors. The atmosphere here is warm, welcoming, and uncomplicated.
Facilities at Superior Ice Rink
Thanks to its well-maintained infrastructure and extraordinary care from its staff, this public rink is open seven days a week, all year round. Superior Rink has partnered with FIT Athletics giving them the space to open a fitness facility on-site. As you enter the lobby, there is a pro shop, open seven days a week, where you can get your skates sharpened by experts and buy hockey equipment like top-end sticks, helmets, tape, laces, gloves, and mouthpieces. Besides that, there is a concession stand stocked with tasty treats, lockers, bathrooms, and free Wi-Fi available to everyone.
Skating Programs Available
Superior Ice Rink is open for public skating, hosts events, and offers year-round skating lessons, junior and adult ice hockey, and summer camps. The schedule for these events and programs is updated regularly, so check the website for more information on classes and events.
Public Ice Skating
For those looking to have some fun sliding around on the ice, check out the public skating sessions offered on Friday, Saturday, and Sunday for 2 – 2 ½ hours. Even on public holidays, Superior Ice Rink sets a time for public skating. The schedule is available online.
Ice Skating Lessons
If you are looking for one-on-one instruction, Superior Ice Rink offers group and private lessons for all ages and ability levels. Their professional instructors can teach anyone from beginners and recreational to advanced competitive ice skaters and hockey players. Classes are once a week and last 1½ hours. Skate rentals are unavailable, so you must bring your own. Check out their website to learn more about the prices and timings available.
Hockey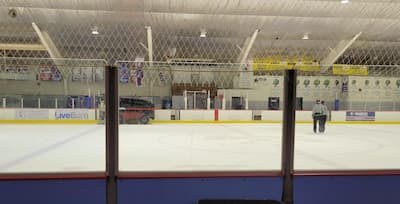 The staff and coaching teams are professional, with the knowledge and expertise to coach players of all ages and skill levels. You can sign up for private Ice hockey skating lessons or goalie training or pick a public class. There are a variety of classes available for children and adults, along with summer camps, clinics, open hockey, and leagues. More information is given below.
Tot- Hockey – Lessons once a week for kids ages 3 – 6. They last an hour and teach kids all the fundamentals of ice skating and hockey fundamentals. Kids must be equipped with all the ice hockey equipment, such as helmets, protective guards, pads, hockey skates, and sticks.
Puck Shoot – this time is specifically for hockey players looking to improve their puck shooting skills. Players have to pay to play, but goalies can come in for free. You have to bring your own puck and be fully equipped with hockey gear.
Youth Rec League – for youngsters who know how to play hockey and are looking to join a team, Superior Ice Rink has a full-fledged Youth Rec League. Divided by ages into five divisions, kids get to play on weekends for 28 weeks. That's 18 games with practices, skills competition, and even a playoff round.
Men's League – Like the one for kids, there is an adult league for the guys who love to play hockey. You can register and try out to take part in the regular sessions, shootouts, practices as well as playoffs.
Summer Camps – Every summer, Superior Ice Rink has a summer camp for kids to learn how to power skate, improve hockey skills, and work as a team. The classes are spread over seven weeks and run from 9:00 AM – 4:00 PM. It's a full day of fun on the ice away from the summer heat.
Friday Night Clinics – These special skill-focused lessons are for hockey players trying to fix their technique and gain some professional instructions. There are two groups, one for beginners and another for advanced players, and you sign up for ten classes. Players have to be in full equipment.
Celebrate Your Birthday on the Ice
If you are looking for a fun way to celebrate your child's or even your own birthday look no further than Superior Ice Rink. You can make a reservation for a Saturday or Sunday, and the team here will give you 90 minutes during the public session to have some fun with your guests and then celebrate with cake at the reserved tables. This ice rink will provide paper goods, invitations, skate rental, chips, soft drinks, and a choice between pizza and hot dogs for each person at your party.
In the End
Superior Ice Rink is a friendly neighborhood ice rink that will welcome you like you are part of their family. You can really make a whole day out of a trip here. But don't be fooled by the cozy atmosphere. They take their ice skating and hockey seriously. They have been in the ice skating business for decades and know how to turn the greenest skaters into a professional on the ice. So if you are just starting or looking to improve your technique and level up, consider stopping by Superior Ice Rink.