New York state has produced many famous individuals, some of whom have impacted beyond the country's borders. The state conveyor belt of talented and influential people seemingly never loses steam: New York produces the best in various fields year after year.
Some famous people from New York state include politicians like Donald Trump, Alexandria Ocasio-Cortez, and Franklin Roosevelt and actors, including Tom Cruise, Scarlett Johansson, Denzel Washington, and Robert De Niro. The state has also produced global entertainers like Lady Gaga and Alicia Keys.
This piece will look closely at New York's most famous.
Politicians
1. Donald Trump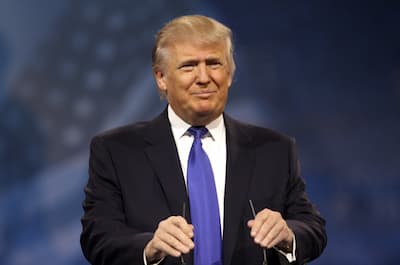 One of the most polarizing politicians of all time calls our Fair State home. Donald Trump's love for Florida, which houses his famous Mar-a-Lago residence, has fooled some into believing that the former President is a native of the Sunshine State. Trump was born in Queens, New York, to Fred Trump, the Bronx-born son of German immigrants.
Trump's fame stemmed from his father's enormous wealth gained via real estate dealings. Donald invested in many properties in the United States, plastering his name all over the country.
Donald gained worldwide recognition via The Apprentice, a reality show that earned him nearly $200 million. Trump had little political experience when he announced his bid for the presidency. He was predicted to fail in the primaries but earned the Republican Party ticket.
Trump defied all expectations by becoming the 45th President of the United States. President Trump's abrasive and controversial nature contributed to two impeachments during his time in the White House.
Donald Trump lost in 2020, and despite a substantial losing margin, it was a closer race than expected. Trump has launched his 2024 presidential bid, and though he remains very popular, some in the Republican Party have distanced themselves from the politician.
The former President has defied the odds before, so though concerning, the murmurs about a Republican shift are unlikely to have fazed Trump. Whatever happens, Trump will remain influential due to his sizable and fanatical following.
2. Alexandria Ocasio-Cortez
Alexandria Ocasio-Cortez (AOC) is a relative newcomer in politics, but she's more famous than most of her colleagues in Congress.
AOC, born in the Bronx into a Puerto Rican family, decided to run for office while working on Bernie Sanders' 2016 presidential campaign. Like Trump's bid for presidency in 2016, Cortez's bid for Congress was brushed off by many commentators.
AOC received many endorsements but declined contributions from corporations. Money is essential in modern U.S. elections, but AOC shunned funds from wealthy contributors, running a grassroots campaign that convincingly won her the election.
Ocasio-Cortez's unlikely victory and her tender age political-wise earned her some fame. She gained nationwide recognition for her contributions in Congress and for becoming the target of conservative commentators.
Three years into her career, AOC cemented her status as a formidable politician focused on transforming minds and hearts. AOC is admired by the political left and admonished by the right nationwide due to her no-nonsense style. Her fame will continue to grow as her political star rises.
3. Franklin D. Roosevelt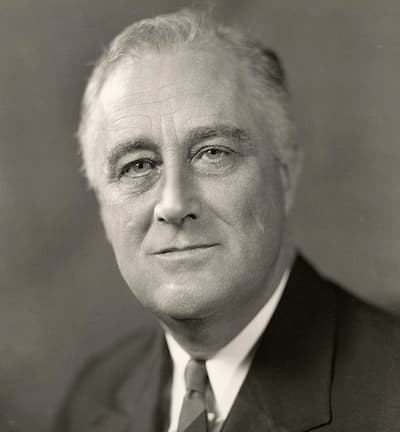 The last U.S. President from New York before President Trump was Franklin D. Roosevelt, the man who assured Americans that there was nothing to fear other than fear.
Roosevelt was born in Hyde Park, a town in Hudson Valley, New York. In 1921, Franklin contracted polio, which he fought bravely, regaining the use of his legs. Overcoming adversity would become a feature of Roosevelt's presidential reign, endearing him to the public.
Roosevelt took the country's reins in the midst of the Great Depression. Franklin's administration steered the country to economic safety, securing Roosevelt's landslide reelection in 1936.
In 1940, Roosevelt was re-elected, underlining his popularity – no other U.S. President has served more than two terms. Despite supporting China, the U.K., and the Soviet Union, the U.S. steered clear of active participation in the war.
The Japanese attack on Pearl Harbor thrust the U.S. headlong into the war, with Roosevelt coordinating the country's military efforts. Franklin's corporation with world leaders like Winston Churchill and Joseph Stalin to crush the fascist aggressors earned him global fame.
Roosevelt won the election in 1944 and made the formation of the United Nations a postwar priority. Sadly, Roosevelt died on 12th April 1945. He is considered one of the greatest U.S. Presidents.
Actors
4. Tom Cruise
Tom Cruise, one of the most successful box-office stars of all time, was born in Syracuse, New York, to a poor, working-class family. Cruise's family lived in Canada for a while and returned to the United States after Cruise's parents separated.
The 18-year-old Cruise moved to New York City to pursue acting, but he failed. After working as a busboy in the Big Apple, Cruise traveled to the opposite coast to try out his luck in Los Angeles.
Cruise's breakout role came in The Outsiders, which also popularized actors like Matt Dillion and Rob Lowe. Tom also starred in All The Right Moves and Risky Business.
Global fame for Cruise came via his leading role in 1986's Top Gun. Cruise has never looked back since cementing his status as a superstar. His films have grossed billions worldwide, and he shows no sign of retiring from the industry.
Like several actors, Cruise had courted controversy and attracted criticism, primarily due to his belief in Scientology. However, Cruise's controversial moments haven't dampened his universal adoration.
5. Scarlett Johansson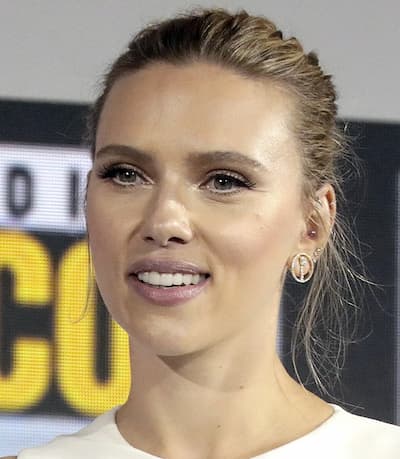 It's tough to pick between Tom Cruise and Scarlett Johansson in terms of fame. If we consider box office sales figures alone, the Black Widow trumps the Top Gun. Johansson is reportedly the highest-grossing actor of all time, with her films grossing over $14 billion.
Johansson was born in Manhattan in New York City in 1984. She showed interest in performance early on, prompting her mother to take Scarlett and her siblings on a round of auditions. However, casting agents showed more interest in Johanson's brother Adrian than in her.
Unfazed, Scarlett kept auditioning and landed her debut in the 1994 comedy North. She caused a minor stir after delivering an exceptional first performance as a lead actor in 1996's Manny & Lo. Gradually, Scarlett graduated to adult roles, starring in the critically acclaimed Lost in Translation and Girl with a Pearl Earring.
Johansson appeared in several critical and commercial clinkers, but they didn't affect the upward trajectory of her career. Scarlett gained global fame when she landed the role of Black Widow in the Marvel Cinematic Universe. The actor's stunning looks also contribute to her considerable fame.
Scarlett has no social media profiles, but I suspect that if she did, she would command a significant following.
6. Denzel Washington
Life could have gone differently for Denzel Washington had his mother not sent him to a private school when he was 14. Denzel was born in Mount Vernon, New York, to a Pentecostal minister and a beauty parlor owner.
By the time his parents divorced, the 14-year-old Washington had joined the wrong crowd – a crowd that would end up in prison. Denzel would likely have joined them in jail were it not for his mom's decision.
After studying acting at Fordham University, Denzel launched his career in New York. It didn't take long for Washington to show he was one of the best on stage and on screen. In 1989, Denzel won an Oscar for his performance in Glory.
Washington's films haven't attracted the colossal box office numbers that Cruise and Johansson's films have, but every film fan can attest that Washington is one of the best actors in Hollywood. In the eyes of The New York Times, Washington stands alone at the top: In late November 2020, the outlet named Denzel the Greatest Actor of the current century.
7. Robert De Niro
Robert De Niro was born in 1943 in Manhattan, New York, to painters of European ancestry. When De Niro was two, his father announced that he was gay, leading to his parents' separation. Despite the split, Robert's father remained in his life during his childhood.
De Niro was a rebellious youngster, regularly disobeying his parents. However, it's through delinquency that Robert became a famous actor: he dropped out of school aged 16 to join the Stella Adler Conservatory of Acting.
Robert honed his acting skills in Off-Broadway plays before appearing in several minor films. De Niro's breakout role came in the 1973 film Bang the Drum Slowly. In 1973, the first of Robert De Niro and Martin Scorsese's films debuted: Mean Streets.
Scorsese and De Niro later collaborated on several acclaimed productions, including GoodFellas, Raging Bull, Taxi Driver, and The Irishman. Robert gained fame for playing abrasive and violent characters, but with age, he has taken up calmer, more comedic roles.
For instance, in 2015's The Intern, De Niro played a calm and wise widower, a far cry from his gun-toting characters in films like Taxi Driver. Regardless of the roles De Niro plays, his films invariably prove successful – Taxi Driver and The Intern were both commercial and critical successes. Robert De Niro deserves his Presidential Medal of Freedom.
Musicians and Entertainers
8. Lady Gaga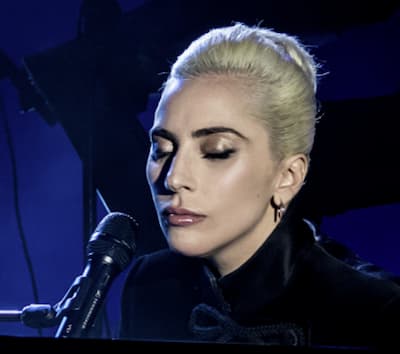 Lady Gaga's transformation from an eccentric performer to a somewhat reserved entertainer has been amazing to watch. Thanks to her mindblowing talent, we have enjoyed all versions of Gaga – well, some of us have: her father broke down and thought Gaga was crazy as he watched her live performance for the first time.
Stefani Angelina Germanotta was raised by Italian-American parents in Manhattan. They must have been glad to see their talented 19-year-old daughter signed to Def Jam records. Unfortunately, Def Jam dropped her three months later.
Disappointed but unfazed, Lady Gaga relocated to the Lower East Side, where she danced and sang. By chance, R&B writer Akon heard Lady Gaga singing and signed her to his label.
Gaga's outrageous fashion sense developed throughout her life: she didn't wear a meat dress on a whim. In first grade, she created an outfit out of hangers and tinfoil, foreshadowing the unique ensembles she would wear after becoming famous.
Lady Gaga's music and otherworldly creativity brought her fame, but it wasn't until her breakthrough in acting that she gained global adoration. Through her performance as Ally Maine in A Star Is Born, Gaga demonstrated her range as a singer, an actor, and a creative force.
9. Alicia Keys
Alicia Keys has sung many famous songs, including Empire State of Mind, which is considered a tribute to New York City. The single featured in Jay-Z's album The Blueprint 3 and was Alicia's 4th number-one single in the United States.
Keys was raised by a single parent in Hell's Kitchen, Manhattan, after her father left when she was two. Alicia's mother worked multiple jobs to support Alicia, teaching her daughter the value of self-reliance and tenacity.
Alicia was a skilled piano player when she started composing songs aged 12. Columbia Records signed Alicia Keys three years later. However, like Lady Gaga, Alicia and the blockbuster label fell out before she could deliver her debut album.
Keys' long-awaited debut project, Song in A Minor, dropped in 2001, earning her five Grammy Awards. Alicia went on to dominate the music industry, winning ten more Grammys and countless other awards.
The singer's unlikely success likely inspired her humanitarian work and philanthropy. Alicia is the co-founder and Global Ambassador of Keep a Child Alive, a nonprofit organization supporting HIV/AIDS-affected communities in India and Africa.
10. Jerry Seinfeld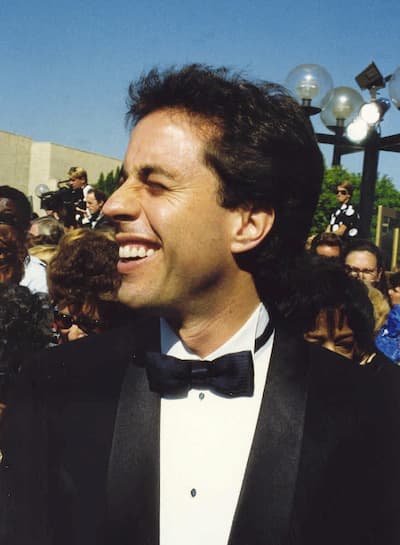 Jerry Seinfeld was born in Brooklyn to a Jewish father who'd collected jokes he'd heard during World War II. Seinfeld grew up in the Long Island town of Massapequa, where he attended Massapequa High School.
While studying communications and theater at Queens College, he developed an interest in performance. After earning his Bachelor, Seinfeld started performing stand-up routines in comedy clubs, catching the attention of Rodney Dangerfield.
Rodney featured Jerry in his HBO special, earning the rising star valuable exposure. Jerry landed a small role in the sitcom Benson but was fired after starring in three episodes due to creative differences. The showrunners didn't inform Jerry of the dismissal; he arrived on set and found they hadn't prepared a script for him.
However, Seinfeld wasn't to be stopped. He became a regular on comedy shows hosted by David Letterman and Johnny Carson in the early 80s and starred in several TV specials. Jerry rebuffed most offers to star in TV shows due to his experience on Benson – Seinfeld wanted greater control over his characters.
Seinfeld's hit show Seinfeld, a semi-autobiographical series about his life, which he developed alongside his friend Larry David, premiered in 1990. Seinfeld was one of the most popular shows of the 1990s. Surprisingly, the comedians ended the series at the height of its popularity in 1998.
Jerry opted against pursuing a career in television and film, reverting to stand-up comedy. Seinfeld later appeared in several productions, primarily starring as himself.
11. Aaliyah
Aaliyah, who in her short-lived career earned the moniker 'Princes of R&B', was born in Brooklyn. When Aaliyah was 5, her family moved to Detroit. By then, she'd attended voice lessons and performed at various events.
Possessing prodigious talent, Aaliyah signed her first recording deal aged 12. Through her uncle Barry Hankerson, she met singer R. Kelly, who wrote and produced Aaliyah's debut album – and abused her. Despite Aaliyah being a child, the duo's love story was romanticized, only drawing outrage decades later.
Aaliyah and Kelly's illegal 1994 marriage was quickly annulled. Thankfully, Aaliyah escaped Kelly's influence, going on to collaborate with Missy Elliot and Timbaland. Despite suffering abuse from a person she considered a mentor, Aaliyah thrived, selling millions of records worldwide.
Aaliyah revolutionized hip-hop, pop, and R&B but didn't get to fully enjoy the fruits of her labor. She died in August 2001 after a plane she was traveling on crashed and killed everyone on board.
Aaliyah passed away way too soon but lived long enough to have an indelible impact on music. She's considered a musical legend, and rightly so. Sadly, while appreciating her influence, we can't help but ponder what could've been.
12. Jay-Z
Rap's first billionaire didn't grow up surrounded by wealth – Jay-Z was raised in the projects in Brooklyn by a single mother after his father abandoned the family. Jay-Z's first hustle was selling drugs while trying to promote his music.
The business-minded Jay founded Roc-A-Fella Records and released his debut album, Reasonable Doubt. Following the success of his first album, Jay-Z signed with Def Jam and released his second album, In My Lifetime, Vol. 1.
Jay-Z made business moves while growing his musical brand. For instance, he sold Rocawear, a clothing company he founded alongside Dame Dash, for $204 million in 2007. Jay-Z rapped that he could triple his worth regardless of the situation and walked the talk.
The rapper served as Def Jam's CEO and President before buying out his contract with the label for $5 million. Jay-Z became rap's first billionaire through shrewd business dealings and music sales.
Jay-Z has multiple claims to fame: His music, his art purchases, his business deals, the stars he's mentored, and the oft-forgotten fact that he's married to Beyonce.