The fall from grace storyline is almost as popular as the comeback narrative. Of course, the worst fall from grace stories include famous people unexpectedly ending up in jail.
No one wants to spend a moment behind bars, but it's probably a lot worse for the wealthy and famous. That's why people find such kinds of stories to be somewhat "juicy." Despite cynical claims, it is somewhat of a relief knowing no one is above the law.
The NY State Department of Corrections has multiple facilities, including the Mid-State Correctional Facility, Mohawk Correctional Facility, and Marcy Correctional Facility. Thousands of prisoners are housed at these facilities, and many famous visitors have walked through their doors over the years.
Tupac Amaru Shakur
The well-known rapper Tupac Shakur spent part of his eight-months sentence at Rikers Island. Pac was accused of sexual assault in 1995 after he was allegedly found guilty of pinning a female fan down as another man sexually abused her. He denied involvement and was released while awaiting an appeal against his conviction.
Sid Vicious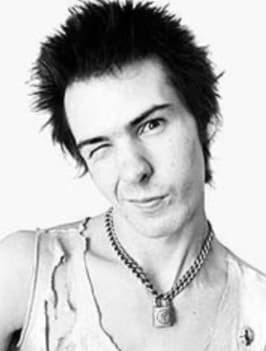 Nancy Spungen and Sid Vicious started dating, and during their time together, Spungen died from what seemed to be a knife wound while Vicious and Spungen were guests at the Hotel Chelsea in New York City. Vicious was arrested on suspicion of murder and later freed on bail; he was detained again for attacking Todd Smith, Patti Smith's brother, in a nightclub. Vicious was treated for heroin addiction on Rikers Island. He overdosed on heroin and passed away in 1979.
David Richard Berkowitz / Son of Sam / .44 Caliber Killer
Infamous serial killer David Richard Berkowitz, also known as the.44 Caliber Killer and the Son of Sam admitted to carrying out eight separate shootings that started in New York City in 1976. By July 1977, his killing spree had resulted in six victims and injured seven more. On August 10, 1977, NY police homicide detectives detained Berkowitz, and he was later charged with eight shootings.
He confessed to them all and first said that he had been following the commands of a demon who appeared as his neighbor Sam's dog, Harvey. He was sent to state jail after admitting to second-degree murder. Following additional police inquiries, Berkowitz was also connected to numerous unsolved arson cases. He was given celebrity status due to the case's extensive media coverage.
Since his arrest, Berkowitz has been imprisoned and serving six life sentences in succession. He revised his confession in the 1990s to say that he was connected to a Satanic cult that planned the incidents as ritual killing.
Although some police officers have suggested that his accusations might be reliable, he is still the only individual who has ever been accused of the shootings. In 1996, a fresh inquiry into the killings was launched, but it was put on hold indefinitely after yielding no results.
Mark David Chapman
Mark David Chapman killed the legendary English musician John Lennon, a former Beatles member, on December 8, 1980, in front of Lennon's apartment in Manhattan. With a Charter Arms.38 special revolver, Chapman fired five shots at Lennon, striking him four times on his back. He then stayed at the scene for a short while, reading The Catcher in the Rye by J. D. Salinger until being apprehended by authorities. He had recently quit his job as a security guard and had no criminal convictions at the time of the murder.
Although his wife knew about his plans, she didn't involve the police or anyone else. The judge accepted the plea agreement, found Chapman to be mentally fit, and sentenced him to a 20-years sentence in prison with the requirement that he receive mental health therapy. Chapman first qualified for parole in 2000, but since then, it has been turned down 10 times.
Foxy Brown
Foxy Brown is the stage name of Inga Fung Marchand, an American rapper, composer, model, and actress. She grew up in Brooklyn, New York, and her father, Winston Marchand, left the family to seek a career with ERAC records. After a dispute over payment with two manicurists in a New York manicure salon in August 2004, Brown was jailed for breaking the terms of her probation. In September 2007, she was admitted to the Rikers Island Correctional Facility after receiving a one-year sentence. Foxy Brown was freed from Rikers Island on April 18, 2008, after serving eight months.
Lil Wayne
Rapper, singer, composer, record executive, businessman, and actor Dwayne Michael Carter Jr., better known as Lil Wayne, has also spent time in a New York state jail. A gun discovered on his tour bus landed him in hot waters, and Wayne pleaded guilty to unauthorized possession of a weapon. He was imprisoned on Rikers Island for eight months and released for good behavior.
Dominique Strauss-Kahn
Dorothea Gaston André Strauss-Kahn, a controversial character in the French Socialist Party, gained popularity after his involvement in numerous financial and sexual scandals. In addition to being a French politician, Strauss-Kahn is a former managing director of the International Monetary Fund (IMF). His initials, DSK, are frequently used to refer to him in the media and by himself.
On September 28, 2007, Strauss-Kahn was chosen as the IMF's managing director with the support of Nicolas Sarkozy, the conservative leader of his nation. He held that position until May 18, 2011, when he announced retirement in response to claims that he had sexually abused a hotel maid. He was denied bail and jailed in New York's Rikers Island jail.
Then came more allegations of sexual abuse against the IMF chief from Tristane Banon, a journalist and a novelist. By agreeing to out-of-court settlements for an undisclosed amount of money, Strauss-Kahn was acquitted of all accusations, and the cases were dropped from the hotel maid and the French journalist.
Jayson Williams
American former basketball player Jayson Williams played for the Philadelphia 76ers and NBA's New Jersey Nets. Williams admitted to assault in connection with the unintentional gunshot death of a limo driver in 2010. He was freed from prison in April 2012 after serving a 27-month sentence.
Ja Rule (Jeffrey Atkins)
Jeffrey Atkins, better known as Ja Rule, is an actor and a hip-hop artist. He served time in Marcy's Mid-State Correctional Facility for tax evasion. He was sentenced to 28 months in prison after admitting to not filing tax returns for five years.
Prodigy
Rapper Prodigy, born Albert Johnson, made an unlawful U-turn in October 2006 while traveling in New York City with his longtime friend and producer Alan "The Alchemist" Maman. This prompted authorities to examine the car. The two were detained after a tiny pistol was discovered in a compartment, and they were later freed on bond while charges were pending.
Prodigy, who had previously been found guilty of gun-related offenses, pretended ignorance regarding the weapon but eventually reached a plea agreement with the prosecution, admitting guilt and having his obligatory 15-year sentence for gun possession reduced to just three. On October 8, 2007, he received a three-and-a-half-year sentence. He served time in Marcy's Mid-State Correctional Facility.
Plaxico Burress
Former NFL wide receiver Plaxico Burress played for the New York Jets, Pittsburgh Steelers, and New York Giants. In a notorious shooting at a nightclub, he shot himself in the leg with a gun. Burress ultimately entered a guilty plea to a firearms charge and received a two-year prison term. The player spent 20 months in prison after catching the game-winning touchdown pass for the Giants' 17-14 victory over the Patriots in Super Bowl XLII.
Dennis Kozlowski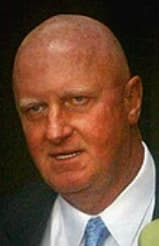 Dennis Kozlowski is the former CEO of Tyco International. He is best known for the $6,000 shower curtain he bought as part of a multimillion-dollar spending spree with corporate cash that landed him in prison for close to seven years. He was convicted of taking unauthorized bonuses, abusing corporate loan programs, falsifying records, and conspiracy. Kozlowski was criminally charged with looting more than $600 million of assets from Tyco and its shareholders.
Alan Hevesi
Former New York State Comptroller, mayoral candidate, and assemblyman, Alan Hevesi was involved in a pay-to-play pension controversy. He has been imprisoned since April 2011 after receiving a sentence of one to four years for his involvement in a massive scandal involving a $153 billion pension fund, with him being the only trustee. Democrat Mr. Hevesi was detained in Marcy, New York, in a medium-security facility.
Cormega
Cory McKay, better known as Cormega, is a renowned rapper who was jailed in Marcy for drug charges in the early 90s.
Lillo Brancato
Lillo Brancato, the actor famous for his roles in The Sopranos and A Bronx Tale, also did time in NY's Marcy prison.
Harvey Weinstein
New York's Marcy prison system has also been home to the infamous convicted sex offender and Hollywood film producer Harvey Weinstein. He was placed in the facility briefly while en route to Wende Correctional Facility in Western New York.