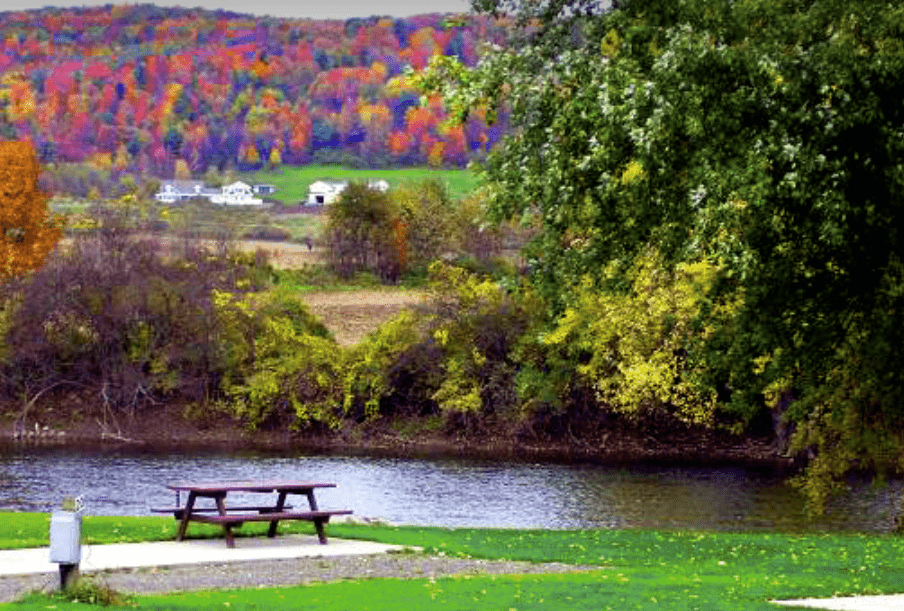 The Tall Pines campground welcomes visitors of all ages and from diverse cultural and socioeconomic backgrounds. At all pines, a new topic is discussed weekly for children as young as one year old and as old as one hundred years old. In addition, a wide variety of activities, including crafts and entertainment, are provided so that the entire family is never bored.
Who Founded Tall Pines Campground?
Eddie and Gail Bennett are the proud owners of The Tall Pines Camping, which can be found in the state of New York's upper state.
These two individuals have a background in human services. After gaining quite a bit of experience in the fields of foster care, child abuse, education, and social services, they concluded that there was a need for a place where people could go to have a good time and discover joy in moments of leisure even if their lives were not generally favorably treating them.
The owners of Tall Pine Campground have a significant amount of experience working with various child care facilities, foster homes, and cases involving children whose lives have been significantly disrupted by challenging circumstances.
They have high hopes that by operating Tall Pines Campgrounds, they will be able to offer families, particularly children, a location equipped with everything necessary to assist them in creating memories together and getting through difficult times in their lives.
The objective is to make available to them a setting that, on the one hand, will enable them to think back on the good times they've had in the past and, on the other hand, will make it possible for them to have a satisfying experience in the here and now.
Camping Is the Best Adventure
Camping is an excellent activity for building community and experiencing a wide variety of fun activities in one location, including those based on nature and those driven by technology and adventure.
Various Attractions in One Place
There are various events and activities, such as the redneck regatta, pirates week, and even the Halloween Spooktacular, which you can participate in and watch.
In addition to the seasonal activities and engagements provided, there are a variety of mini golf tournaments, activities involving ceramics, late-night swims, and many other things to do.
The campground resort was designed to provide its guests with an enjoyable experience, especially while they are on vacation or away for the weekend.
A Bouncy Castle for Rent
The rental of bouncy houses for parties is one of the most enjoyable activities available at the Tall Pines campground. This is a great attraction for people of all ages, including children and adults.
You will have the opportunity to experience the fun that is both inexpensive and of the highest quality if you rent an inflatable bounce house or moonwalk from the Tall Pines campground. In addition, you are free to transport it to the location of your choice and employ it in any way that strikes your fancy.
Children are all about making memories out of silly things like bouncy castles and other amazing adventures. This is one of the best ways to have a good party with your kids because children are all about making memories from silly things.
Animals At the Campgrounds
The wild animals have their burke, but at a professional campground, there are typically fewer wild animals and more domestic animals. The wild animals have their burke. Dogs, cats, and domestic birds kept in cages are the only pets authorized to accompany their owners onto the field.
There is a prohibition on keeping certain dog breeds within The Tall Pines, including Pitbull mix breeds, Dobermans, Rottweilers, and a few others. These breeds, along with a few others, are not allowed.
By the stringent regulations they have implemented, they do not permit the presence of animals in areas such as the playground, swimming pool, tent, cabin, pavilion, and an area designated for volleyball and horseshoes.
Fishing Experience at Tall Pines
Fishing is time-consuming, but the results are well worth the effort. It's a great place to go fishing with friends or family. South Carolina's Tall Pines Lake reservoirs are a mere 9.7 miles from a popular rest stop for weary travelers in Greenville County.
Tall Pines Lake is home to many different species of fish, providing anglers with numerous opportunities to reel in a catch.
To ensure that your equality fishing trip at The Tall Pines goes off without a hitch, you can take extra precautions by packing your favorite fishing rods and reels with additional safety. No matter what kind of fish you're after, you'll have a great time fishing in Tall Pines Lake. You can take a variety of fishing gear with you wherever you go. The fact that you can bring your boats is a great perk.
Mission And Vision
Visiting The Tall Pines, an excellent location for such occasions as holidays and weekend getaways can greatly enhance a trip you take with your friends or family to have a therapeutic experience of your time. This trip can be significantly improved by visiting The Tall Pines. It is strongly suggested that you visit there at least once during your lifetime.
Our Final Thoughts
Tall Pines Lake is the ideal spot for you and your family for a getaway and have a relaxing week with your kids. A trip which could be not only fun but also educational for the children.